Target your expansion strategy
Find the best location for your
Use geomarketing to find and validate your future locations
Get decision support insights based on facts and figures.
Maximise your return on investment by targeting precisely the best locations for your future points of sales.
From local market research to network expansion and optimisation.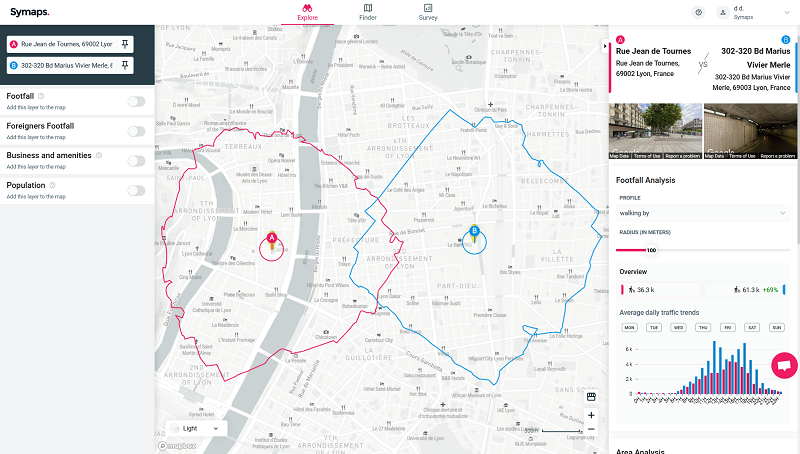 Designed for brands and franchises in expansion
Finding the right location for your new point of sale is only a few clicks away ! 
Simple and intuitive interface with geomarketing data relevant to your business strategy.
Choose a good location and reach new customers
How do we define a good location?
We use three geomarketing types of data to study a location:
The weight of each criterion will differ depending on your business and on your positioning.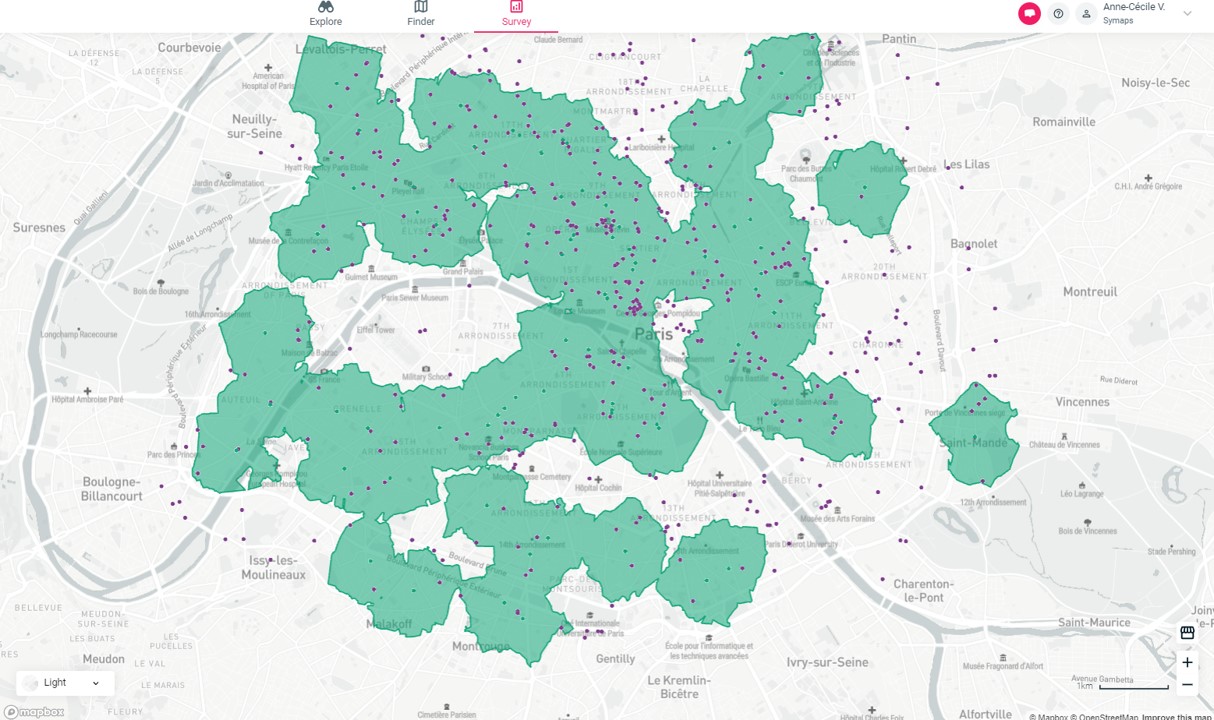 By combining different types of data, Symaps' geomarketing platform provides personalised recommendations adapted to each industry.
Use Symaps local market reports to choose between one or several addresses and make the right decision.
Get quickly all the geomarketing data you need to study the area and validate a location to locate your future point of sale in the best area!
79€ excl tax – Available within 48h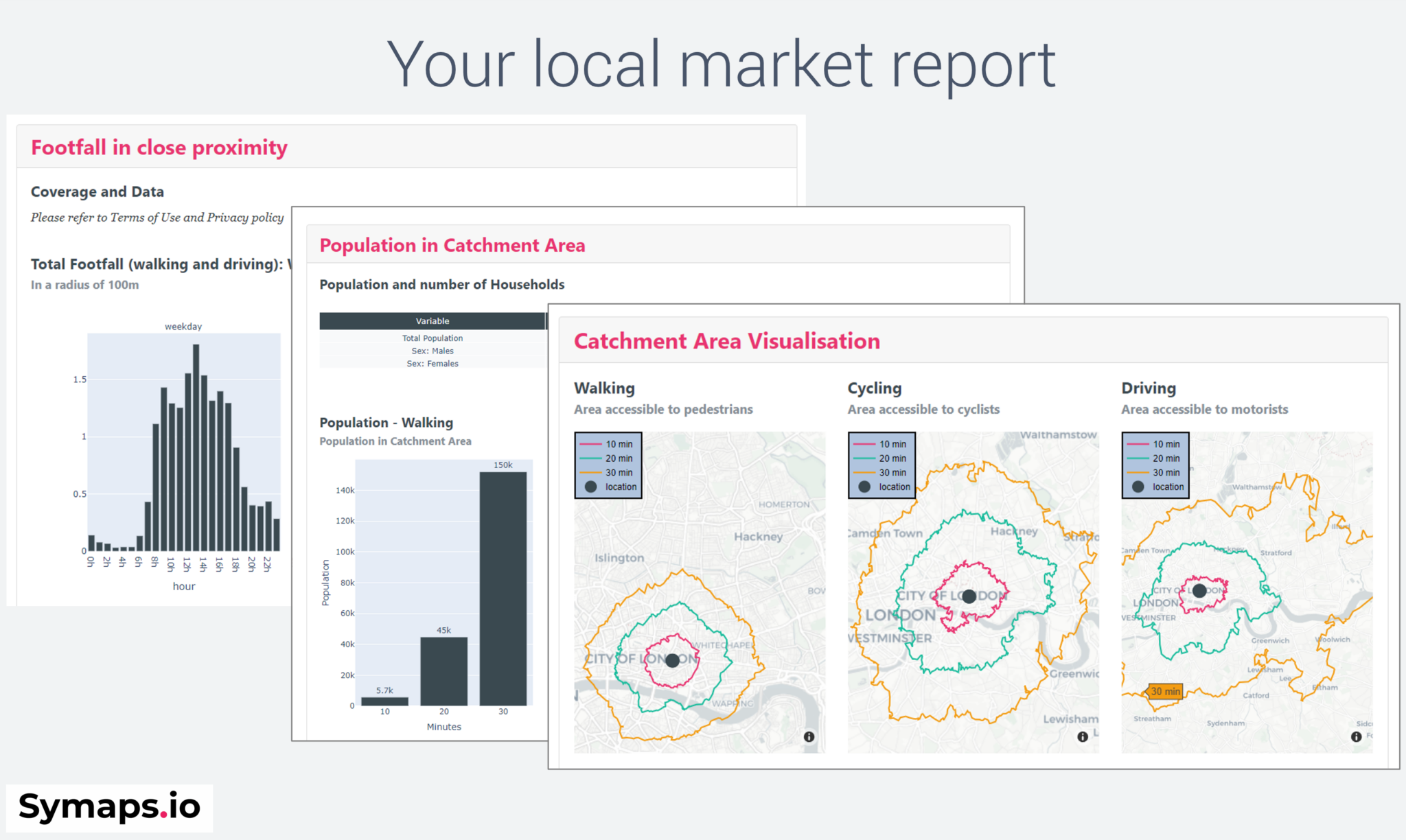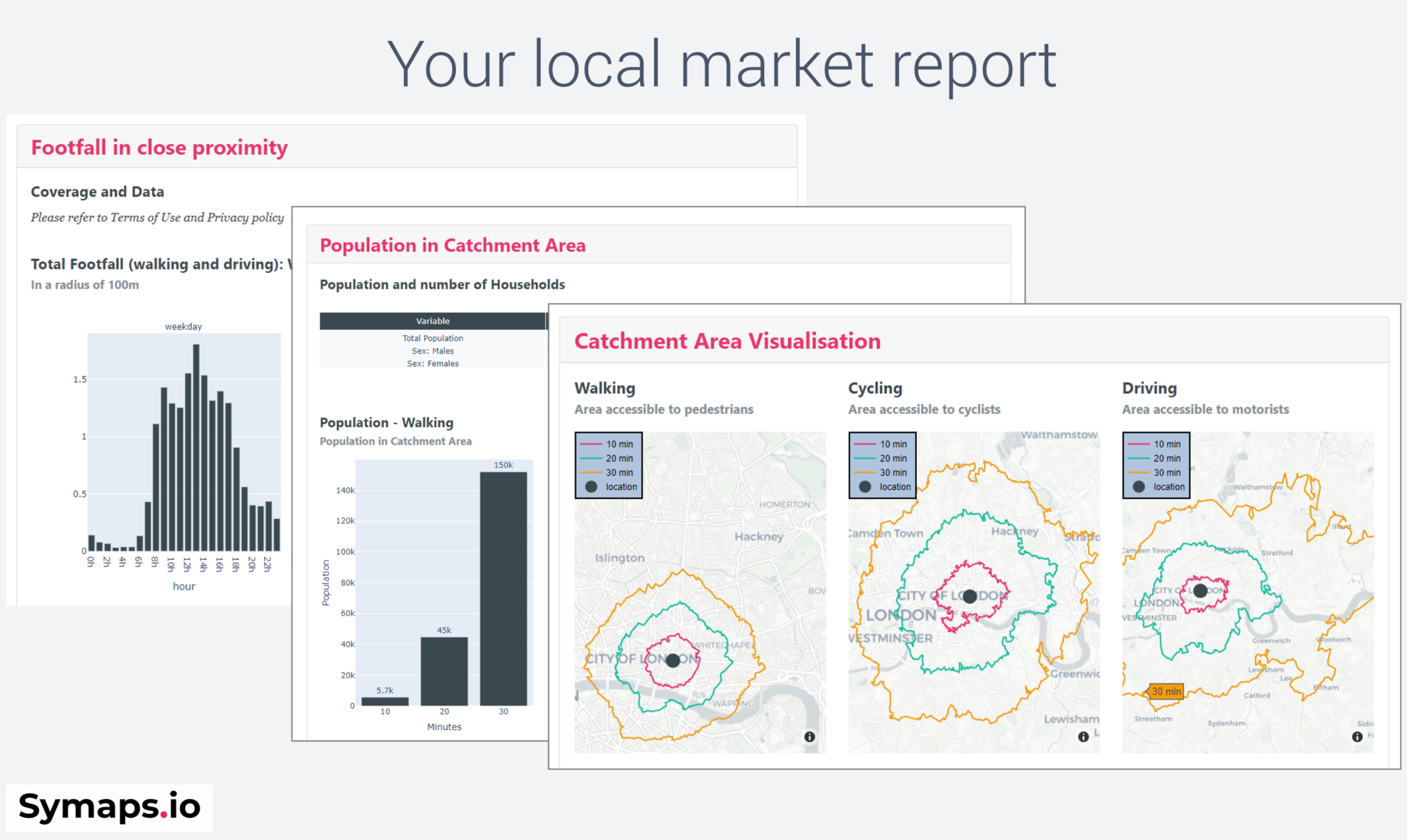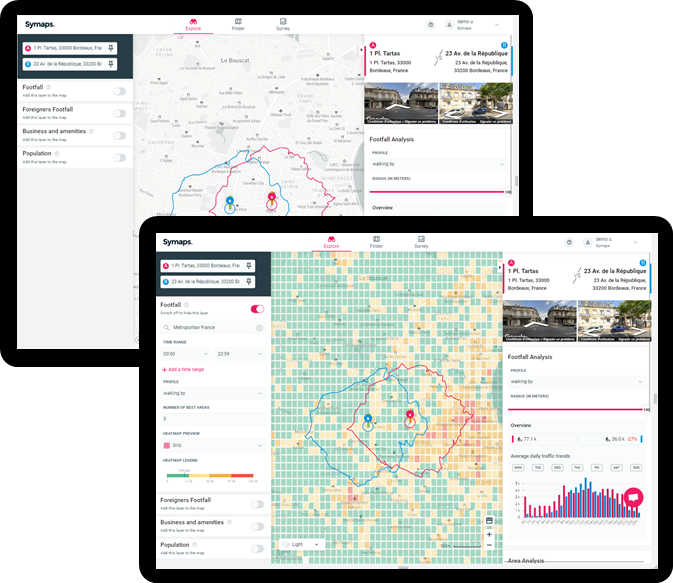 Online location intelligence platform
Symaps simple interface gives you access to a wide range of geomarketing data to help you find the best locations and determines areas with the best commercial potential.
Plan, optimise and expand your physical distribution network.
Easily upload your own network data onto the platform to get personalised recommendations on new potential locations.
Works for all types of businesses (restaurants, stores, direct and indirect distribution, retail, dark stores,…).
Need a very specific market analysis of your business area?
We also provide on-demand analysis for our customers for direct and indirect distribution strategies.
Contact us for more information.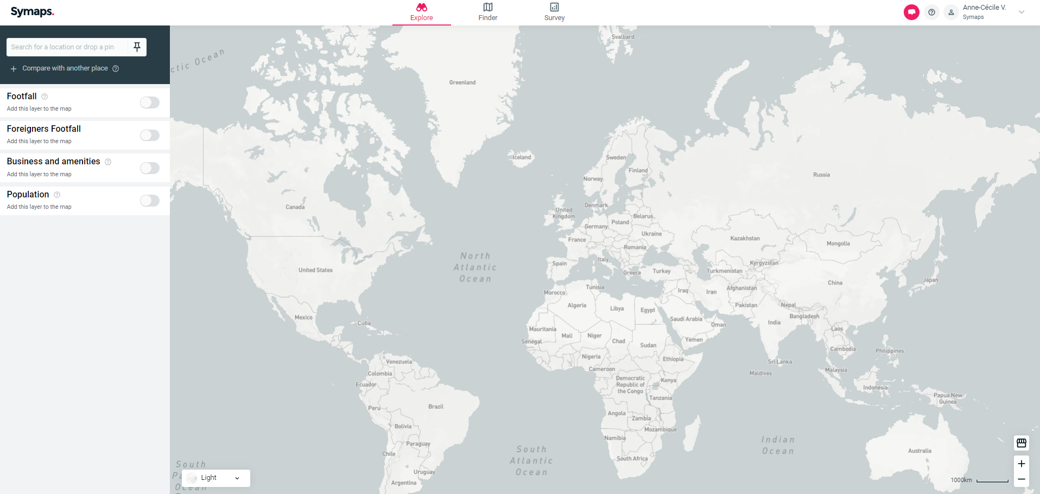 Symaps expertise accross industries
Want to see it in action?
Reliable geomarketing data
Symaps technology has the ability to compile and enrich large datasets for deep geospatial analysis. Aggregating three different types of external data sources allow to map detailed cartographic analysis of any geographic location on an interactive map.
Symaps.io location intelligence platform features
Visualise catchment areas and isochrones
Key indicators: footfall, amenities and population data (socio-demographics)
Compare locations on the map
Combine and rank the importance of success criteria (footfall, business & amenities, local population,etc.)
Create and store your own success criteria
Find the best locations in an area or a list of points, match your success DNA
Store and visualise your network and KPIs
Segment your locations and get aggregated KPIs
Find similar locations based on a successful location profile
Our offices are located in Paris, Seoul and Taipei, while the team is located in the UK, France, Spain, Taiwan and South Korea.