Symaps local market reports
All the data you need to choose the best location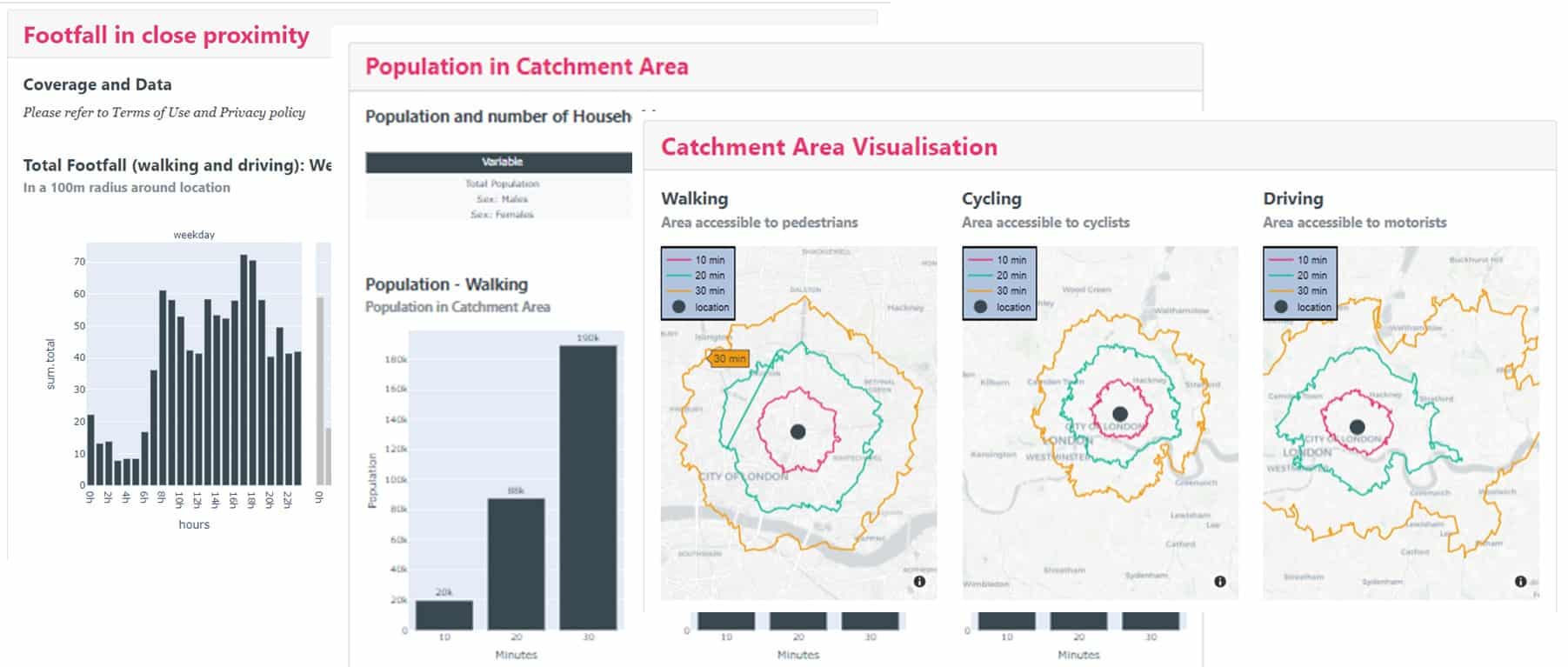 79€ excl. VAT – Quick delivery (48h)
Get the most complete local market report
Data included in your local market report:
– catchment area visualisation: walking, cycling and driving catchment area around your address 
– population in catchment area: get to know your future customers with their demographics profiles (age, occupation,…)
– footfall in close proximity: number of passers-by in a 100m radius around your location per day and per hour
– business and amenities: find out which competitors, other businesses and points of interests are located in your catchment area
As a location based data expert, Symaps location intelligence platform gathers and processes large geomarketing data-sets.
Local market reports include detailed geomarketing data, and are available in Metropolitan France, UK, Spain, Germany, Swiss, Taiwan and South Korea.
Benefit from Symaps expertise on localisation and geomarketing accross industries
– All the geomarketing data you need in one report: you do not need to aggregate various data sources, we do that for you!
– Up-to-date data: reports are based on public and premium data used by Symaps geolocation platform (Insee,…) and is regularly updated
– Customize your report: choose your business segments (restaurants, sports centers,…) as well as the size of your catchment areas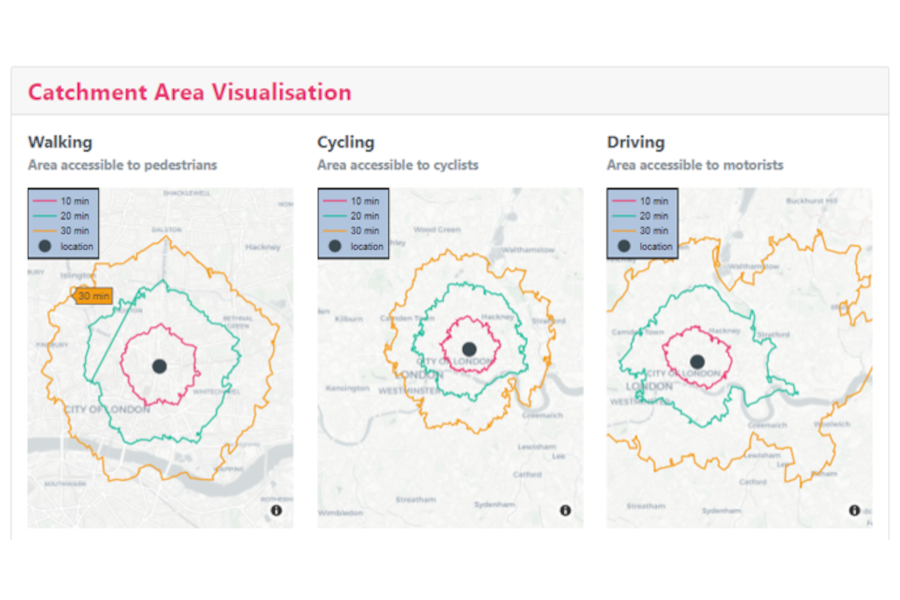 6 reasons to a conduct local market research
Make sure to choose the best location
What makes a good location differs from one project to another.
Thanks to Symaps location reports, you can decide whether a location fits with your project and meets your criteria.
Base your decision on facts and figures to find out which location is the best for your project.
Symaps insights are already used by a wide range of brands at local and global level to find and choose the best location for their openings.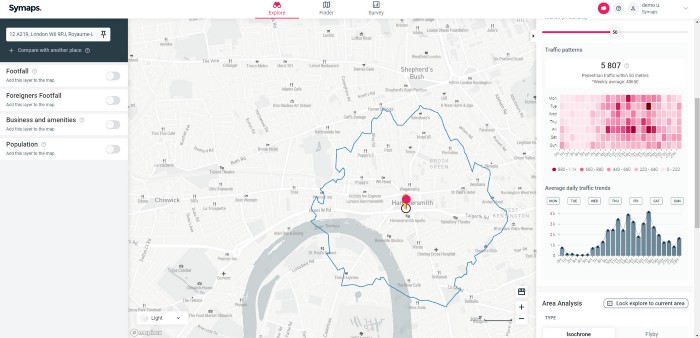 – Find and validate best locations
– Network management and network expansion
– Benchmark and cannibalisation analysis
– Direct and indirect distribution
Symaps is a SaaS solution operating in more than 10 countries to support brands, franchises and retailers with their location decisions.
Interested in targeting and accelarating the expansion of your distribution network?
Ask for a demo of Symaps location intelligence platform.