Find the right location for your
Symaps.io is an easy-to-use tool for finding where your project will be successful.
Quickly check and benchmark demographics, business environment and travel time at any location.
> Who are the main actors on the market, where are the most relevant areas for your business
> The detailed demographics of locals at 100 meters
> The profile and number of passers-by at any address globally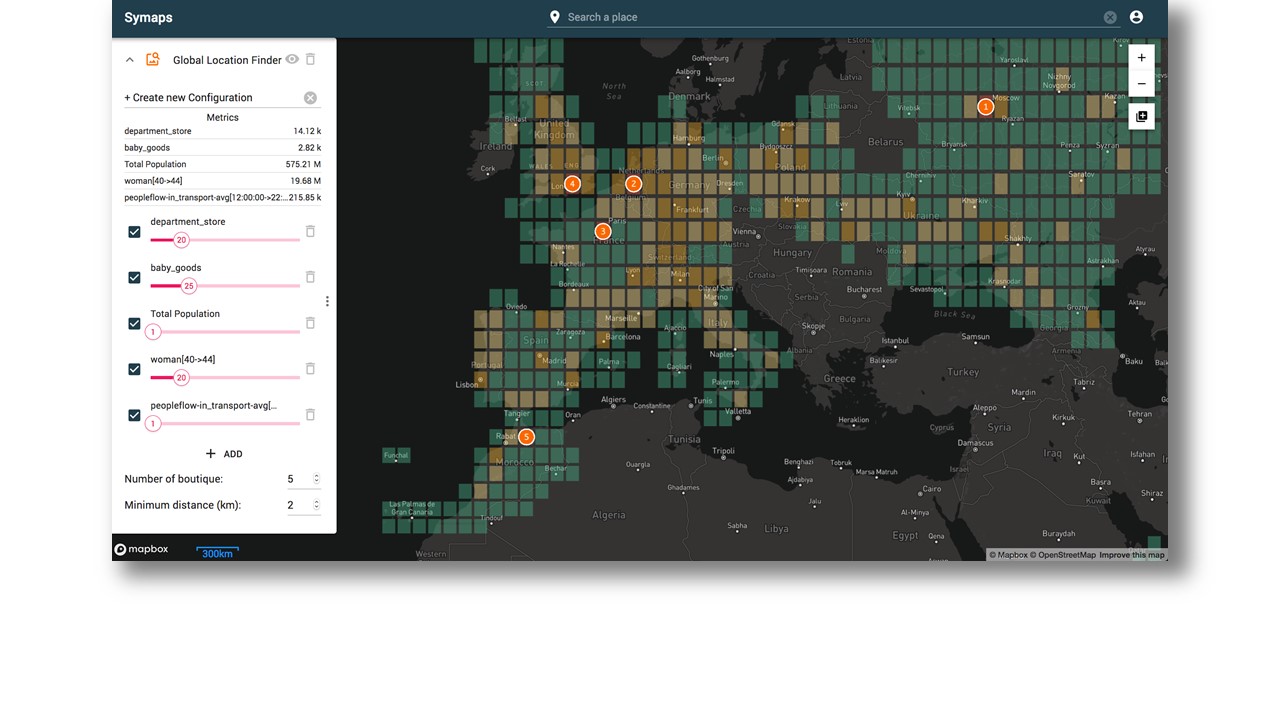 Find the right location for your project
> The most relevant locations for opening a new physical business, for example: a restaurant, a store, a gym, a warehouse etc.
> The best local resellers for reselling your product in physical locations across the globe, such as restaurants, stores, etc.
Intuitive and easy-to-use
> Key and easy to understand insights for decision-making related to choosing a new location for opening your own business
> Easy export to intuitive and beautiful reports
> Fun to use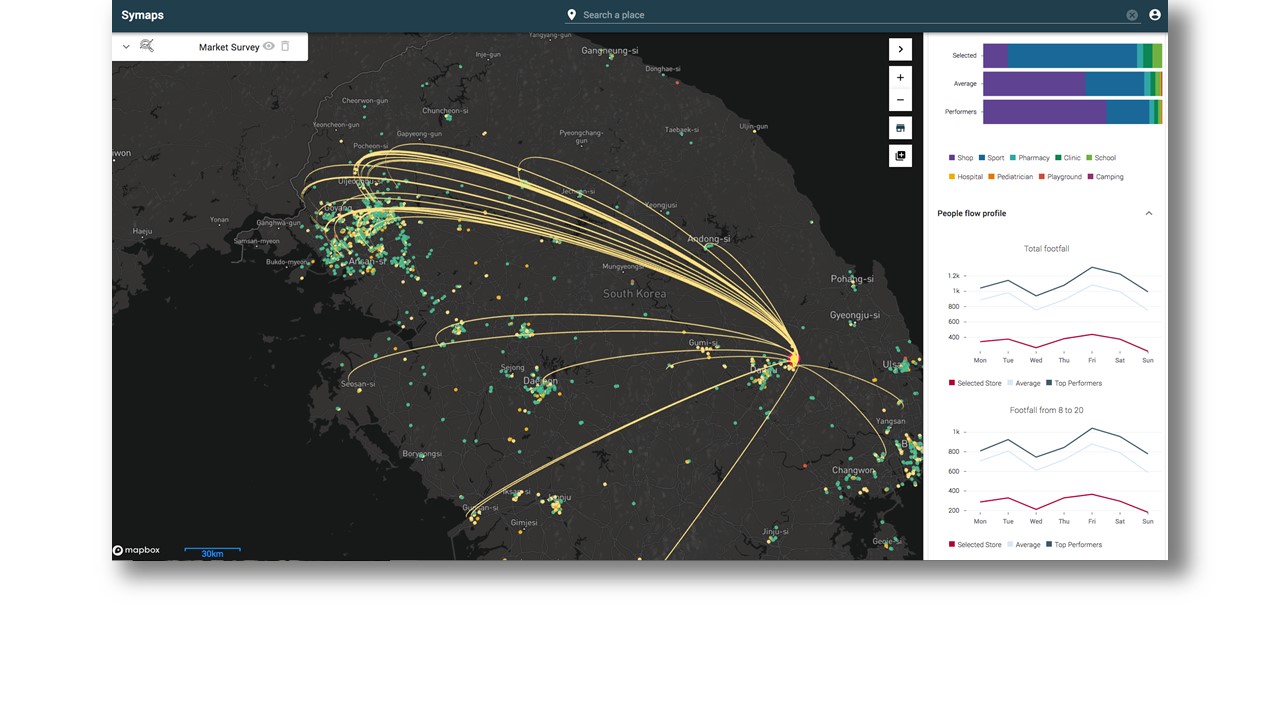 How popular is an address or an area depending on the

time ?

Which amenities are the most popular within an area?
How are people distributed according to education level, age, profession etc.?
How far

can a venue

reach in terms of delivery?

Where should you place your touchpoints to maximize your reach and avoid overlapping?
Our product works across the globe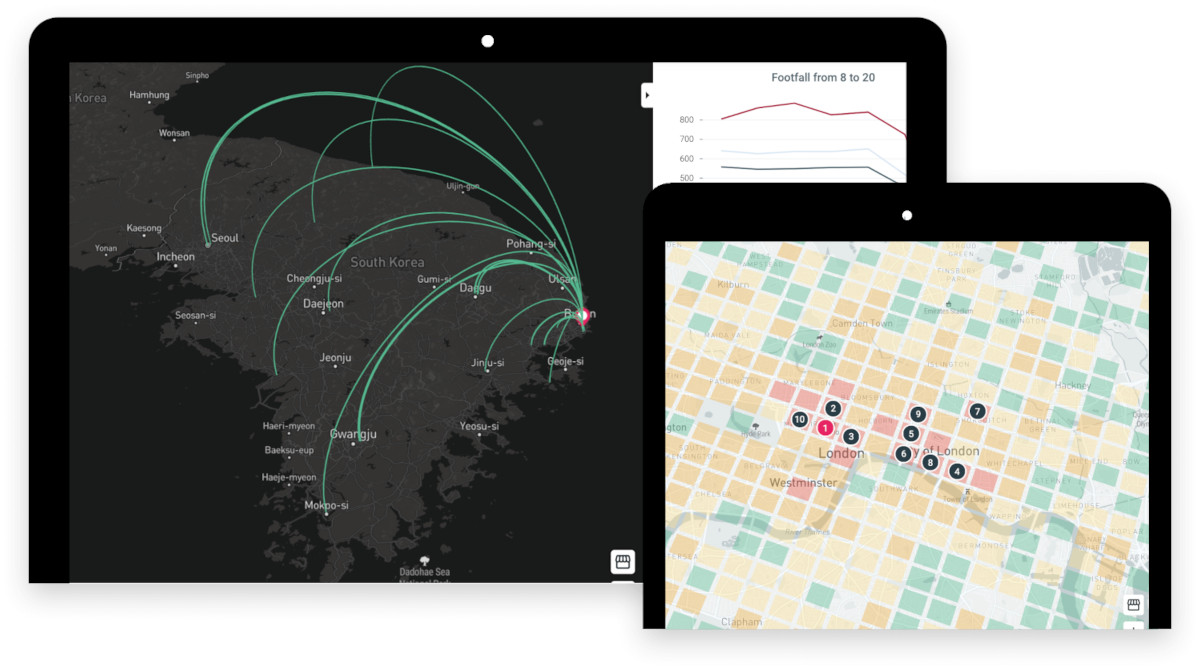 Our offices are located in Paris, Seoul and Taipei, while the team is located in the UK, France, Spain, Taiwan and South Korea.
Success stories & use cases