GLOBAL LOCATION INTELLIGENCE SOLUTION FOR EVSE
Optimize the Deployment of Your Charging Stations Network (EVSE) with Symaps
Symaps offers the tools and expertise to identify the most promising and profitable locations for your new charging stations, ensuring an effective deployment of your electric charging station network (EVSE). Available in 40 countries.
Find the optimal sites for your charging stations based on your requirements in terms of traffic, local activity, competition and other custom data
Determine the best charger type for each location (ultra-fast, fast, slow), based on local characteristics and technical considerations
Simulate your deployment scenarios and estimate the potential profitability for each location
Benchmark with your competitor's networks and estimate internal cannibalisation
Share your results with all stakeholders with downloadable reports and easy data export, ensuring clear and transparent communication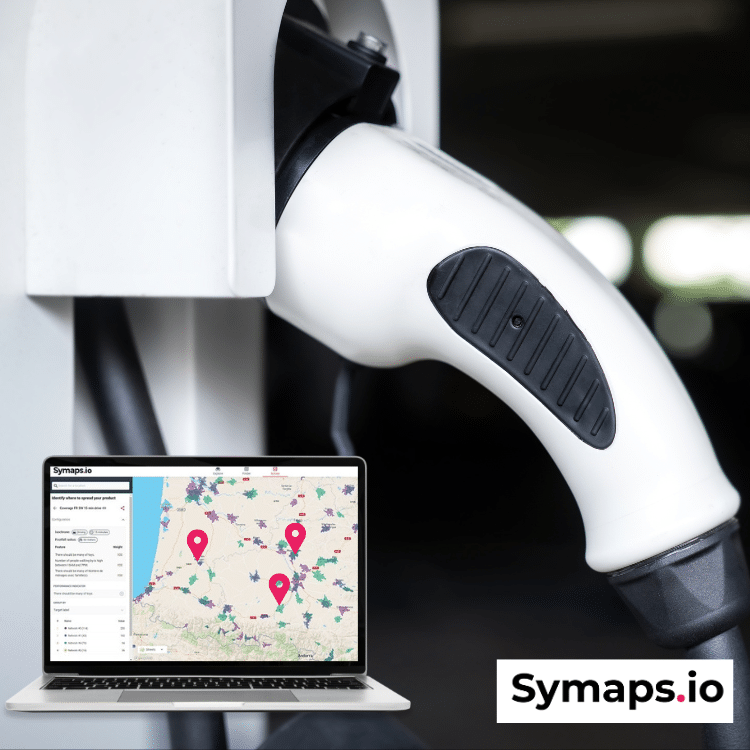 Symaps Location Intelligence Solution For EVSE Networks
Available In 40 countries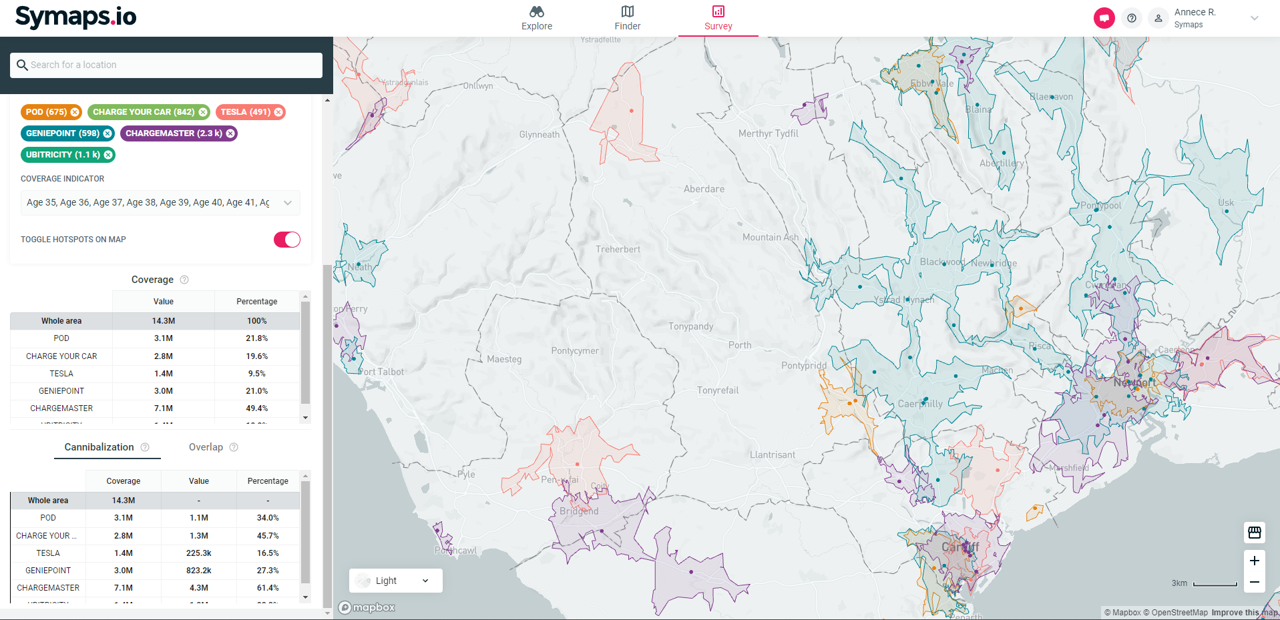 Book a Call and a Free Demo
Contact us today and discover how Symaps can accompany you in the success of your EVSE project.